Storad Label was started in a basement in Marion, Ohio with a simple 1 color Mark Andy ink press in 1965. As a 2 man operation, at that time they were mostly supplying grocery stores and retail stores, and that is how their name came about, "Stor" for stores, and "Ad " for advertising their product.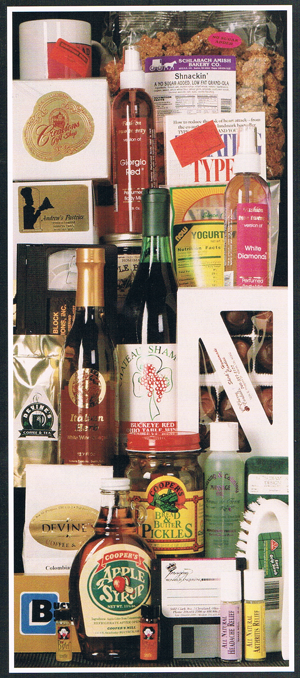 In 1983 Bob Hord joined their company as a pressman, and in 1991 purchased the company, and still to this day Storad is family owned by Bob and day to day operations overseen by his son Andy. Storad has thrived throughout the years to manufacture top quality service for their customers throughout the US.
It has grown from a 1 color ink press to now offering a full line of ink & foil stamp pressure sensitive labels.
Storad is a 1 stop shop source of all the following services, 1- 8 color spot color, 4 color process, digital, consecutive numbering, thermal, direct thermal, and bar code labels.
Storad has a strong employee base. You can rely on our technical skills and knowledge of the label industry to service you or your client in there labeling needs.
Storad can offer cost effective, quick turnaround, minimum quantities, and great quality for all your custom pressure sensitive labeling needs.
We take pride with 1 on 1 personal service. Our reputation for manufacturing high quality labels at competitive prices ensures that customers come back to us time and time again. We take pride in having 1 to 1 personal service from the beginning, whether you have artwork ready to go or you need art work completed in our in house art department until the label is produced and delivered to you.
Your number 1 source for all flexographic & foil stamp pressure sensitive labels.
Make your message stick!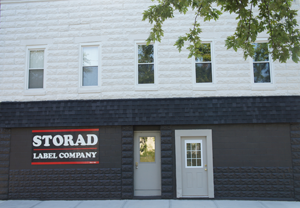 Testimonials
"I have to be honest, your customer service and 1 on 1 will keep me coming back, and I will continue to suggest your company to other people i know that are in need of labels. I just have to say once again tell you how much I appreciate your service so often we deal with people & businesses that are unresponsive & unprofessional. This has not been the case with Storad. You have been so good to us over the years. I can' t tell you how grateful we are in helping us with our labeling need projects."
- Dave, ASI Designed
"Thank you, This is what I call a 5 star customer service company. Thank you for excellent attention to our labeling needs throughout the years"
- John, Transport Services
"By the way, my compliments to Storad, you have done a great job once again to have provided us with great quality labels.
- Steve, Red Rabbit Suppliers